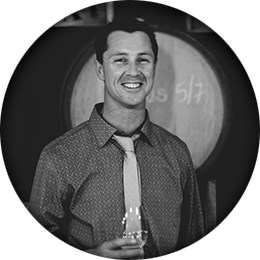 AJ Williams
WINEMAKER
B. APP SCI (VITICULTURE); B. WINE SCIENCE
I always had an interest in agriculture, but when I discovered wine I thought to myself, "this is the best agricultural product ever!". So after finishing school I completed and vineyard traineeship with Orlando Wines and then I completed my B. App Sci (Viticulture) through Charles Sturt University in 2012. As I worked my way through different jobs it was the alternative wine grape varieties which really interested me. I bought a wine barrel and some fruit, borrowed a fermenter and a basket press to make my first red wine in 2012. Once I had the taste for making wine I couldn't stop so it continued from there. I really enjoy the challenges of each vintage and the way in which one can get to know a wine as it is being made. I love that I can taste a wine and know everything about it. For me wine tells a story and brings back memories just like music can. My theory is to keep it simple and let your wine style evolve with your knowledge experiences. Don't be afraid to make mistakes and always work hard for what you want.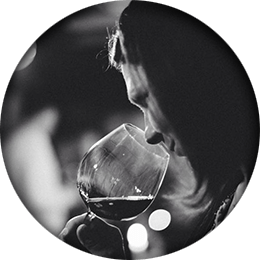 Caroline Schaub
Bachelor of Science HES-SO in Oenology
When I was working in the hospitality industy in Switzerland, I somehow realised that working in an office was not my ideal of a fulfilling professional life. I love the contact with people that this industry brings you and making someone happy or having an enjoyable time is rewarding for me. However, I was lacking a bit of craze and passion to evolve. So here I was, at the age of 28, starting from scratch again, working in a vineyard for a year to give me access to the wine school. Rapidly, I noticed that was what I wanted to do. The contact with Mother Nature filled in for the one I had with the customers and day after day, I discovered a new emotion with the help of a great "vigneron". 4 years later, with a Bachelor Degree in Oenology in hand, I was ready for new adventures. After a few vintages around Switzerland during and after my studies, I wanted to open myself to other cultures as I always loved to travel. Therefore, I spent 2 vintages abroad, one in Oregon, USA and the second one in Mendoza, Argentina which inspired me even more and gave me a greater understanding of what winemaking means in distinct parts of the world. In South Australia, I discovered a place with plenty of opportunities to expand my knowledge and experience. I have to admit I've always been lucky enough to meet people who significantly and continually contribute to my aspiration to progress. If I had a motto it would be "Life is a learning process. Learn as much as you can everyday and try to make the best out of it." I think my first interest in winemaking is to help the wine reach its climax with minimal actions and let it express its natural characteristics.